It's that time again! Time for college football, time for gambling, and time to start up the feature that brought TSHQ from it's lowly blogspot beginnings to the self-contained yardbarker sponsored well-visited fantastic site that it is today, and the feature that will carry this site above and beyond it's current success to untold greatness in the future, the Sexy Six. Now, you may be thinking to yourself "No way, how is this article that damn awesome????". And if you are, I'm sorry that you are surfing the free internet at your local library, and wish to inform up that if you knew what the Sexy Six was before now, you'd actually have enough money to afford your own computer and internet connection, and wouldn't have to eat at the soup kitchen so often, sucks to be you.
For those of you who aren't sitting next to a homeless dude with his hand down his pants, congrats on sticking with us and coming back for another year of free money and indoor living and food you bought from stores (and not with a card the state reloads every month). It's been a while since last season, so here's a free refresher of the Sexy Six for all you people who know how to profit by listening to those that know things, or a quick introduction for those who heard about us over the offseason and are getting their first taste of the Sexy Six greatness.
I'm K.M., and Bryan is Bryan. We pick the 6 biggest college football games against the spread every single week. We don't cherry pick weaker lines and tell you to bet on some game that ESPN3 won't even show without a 8 hour tape delay, we give you the major action you crave, and we pick it against the spread, and we win. And if you follow our picks, you win too. We tell you we are going to win, then we tell you why we win, and then we do win, and the whole time we act like know-it-all jerks, because we both are know-it-all jerks, and when you are as great as us and offer something as amazing as the Sexy Six for FREE, we get a sick sense of pride out of making people deal with our cocky swag before we give away the golden eggs that are our picks.
Speaking of picks, like I said, we do 6 a week. That's where the Six in Sexy Six comes in. The Sexy comes in because women find money sexy, and we make you a lot of it. When we agree on the pick against the spread, we call it a Hot Hook-Up, because if you pack your wallet with all the money you will make off our Hot Hook-Up picks, then go to the bar and leave said wallet out for women to see it, you can have a literal Hot Hook-Up, because women love money. Getting you paid and getting you laid since 2010. That's just what we do.
And with all that said, it's time for us to go ahead and do what we do. Here's the slate of 6 games this week. All lines are current as of 3:30 pm EST on Tuesday at 5dimes, which if you aren't betting there, congrats on living in Nevada, or stop what  you are doing and get an account there. Hit up K.M. at @rawkurface as always if you want some info on how to bet and where. He loves to talk gambling. And then hit up Bryan at @BDohertyTSHQ1 and thank him for all the money. Don't be shy, we're actually really polite to those who appreciate our greatness.
NEW FEATURE FOR 2012: Since Gambling is not all 1 unit bets, Bryan and I have the option to double up or triple up our bets if we feel confident enough. BUT we'll be restricted to $900 a week as oppose to the old system of $600 on 6 standard 110/100 bets. MORE MONEY FOR YOU!!! WE WIN SO MUCH WHY NOT BET MORE??????
THURSDAY GAME:
South Carolina (-6.5) at Vanderbilt

K.M: I'm taking Vandy +6.5 and I feel no responsibility to explain this pick to any of you. I've done this for two years and won both years, I followed up my 2010 campaign where I just crushed everything I picked for a seemingly unreal near 60% winning percentage with a 2011 bowl season that turned a mediocre year into a profitable season. Also, I don't have any reason to take Vandy outside this line looks fishy as hell and South Carolina can be a slow starting team. But mostly, I'm just above explaining this.
Prediction: South Carolina 31, Vanderbilt 28 (1 unit play/normal bet)
Bryan: First game of the year and I'm hearing their may be heavy rain. South Carolina and the Ole Ball Coach should just pound the rock for four quarters and score somewhere in the twenties. I'm feeling good about the Gamecocks defense just throttling everything the Commodores try to do. One TD with a much better team on the road? I'll sign up that for right now.
Prediction: South Carolina 26 Vanderbilt 14 (1 unit play/normal bet)
FRIDAY GAMES:
Tennessee (-3.5) vs. NC State
Bryan: Been liking Tennessee as my sleeper team all year then they go out and kick Da'Rick Rodgers off the team right before the year starts. I think NCST is overhyped. Sleeper team in the ACC Atlantic? Mike Glennon and a group of rag tag wide receivers aren't beating the Vols. Tyler Bray comes out slingin' and the Vols cover this spread. Picking Derek Dooley in a game vs anyone but Middle Tennessee St. feels like a deathwish but I'm certainly not taking a mediocre team like the Pack on a neutral field with the SEC.
Prediction: Tennessee 35 NCST 31 (1 unit play/normal bet)
 K.M: What a terrible coaching matchup. I don't think Tennessee is NEARLY as good as Bryan does, and the loss of Rodgers only hurts the Vols further, but when in doubt, take the SEC team over the ACC team. I'm holding my nose and turning away and betting Tennessee in this game, because it smells worse then backing the Notorious TOB, Tom O'Brien.
Prediction: Tennessee 14 NC State 10 when Tom O'Brien punts inside Tennessee territory with a minute left in the game. KICK IN THE DOOR/PUNT FROM THE 44. (1 unit/single bet)
HOT HOOK UP: LAY THE POINTS WITH TENNESSEE
Boise State at Michigan State (-7)
K.M: Sparty big. I went to Boise this month. I saw first hand that is a decrepit land surrounded by forest fire. Meanwhile East Lansing is just really poor and stuff, but that can be a good thing. You think anyone has any money in Baton Rouge or in Tuscaloosa? They do not. And that football is excellent. Michigan State is not as excellent by any stretch, but they are WORLDS better then Boise. Don't get this line. Don't care to get it. Just going to take advantage of it.
Prediction: Michigan State 38 Boise State 21 (2 units/DOUBLE PLAY!!!!)
Bryan: Hate everything about this game. In my mind Michigan State should cover here. Boise St. literally has NOTHING left from last year's team. But does ANY team thrive off these early season games like Boise State? Boise State might not even score 20 points and they'll hold Michigan State to 17-20. I'm taking Sparty at home because I think they're the better team and they got the home field advantage and that combo can't be passed up for a victory. But can Boise St. hang withing a TD? Yea, I'll give Chris Petersen that respect. No confidence though.
Prediction: Michigan State 21 Boise St. 17 (1 unit/single play)
SATURDAY GAMES:
Clemson (-3.5) at Auburn ALLBERN'S CHEAT'N' PAWWWWWWWWLLLLLLLLL
Bryan: Welp, not much to say here. No Sammy Watkins? No issue. We beat the piss out of Auburn last year. Sure they got up early but after that we dominated the last 35 minutes. We're inside with explosive offensive talent on a turf field against a team with a mediocre defense. Only question I have is can our defense stop a mobile quarterback for once. If we were laying 7-8 here I'd be worried. Listen I took Clemson to go 10-2 and win the ACC. I have us winning in Tallahassee. You think I'm picking us to lose on a neutral field to AUBURN???? Game, Set, Match.
Prediction: Clemson 38 Auburn 28 (2 units/DOUBLE PLAY!!!)
K.M: I'm torn here. Not on this game, because I'm going to take Clemson for NO GOOD REASON. Well, Auburn stinks, so that's a good reason I guess. But seriously, these are the kind of games Auburn wins and Clemson loses. I just don't know if I want to make two Paul Feinbaum jokes here, make an Auburn sucks joke, or just post a picture of 8 Ball the Tiger and call it rationale. When in doubt, let's go with 8 Ball himself.
Prediction: Clemson 24 Auburn 20 (1 unit/single play)
HOT HOOK UP: LAY THE POINTS WITH CLEMSON
Michigan vs. Alabama (-13.5) ROLLL DAMN TIDE PAWWWWWWWWWWLLLLLLLL
K.M: PAWLLLLLLLLL THE TIDE ARE GOING TO START THEIR MARCH TO THEIR THIRTYFIFTEENTHHUNDRED NATIONAL TITLE PAWWWWWWLLLLLLLL!!!!!! THE TIDE ARE AMERICA'S TEAM, BECAUSE AUBURN SUCKS AND EVERY OTHER STATE IS LESS AMERICA THEN ALABAMA IS, BECAUSE ONLY ALABAMA HAS ALABAMA AND ONLY ALABAMA HAD THE BEAR, OUTSIDE OTHER SCHOOLS THAT HIRED THE BEAR, BUT THE BEAR ONLY COACHED AT ALABAMA PAWWWWWWWWLLLLLL. SABAN GOT THEM TIDE READY TO ROLL PAWWWWWWWWLLLL. DENARD ROBINSON COULDN'T HAVE PLAYED AT ALABAMA BACK IN THE 80′S, BECAUSE HE STINKS PAWLLLLLL AND ALSO ALABAMA DIDN'T HAVE BLACK PLAYERS UNTIL LIKE THE CLINTON YEARS. ROLL DAMN AMERICA TIDE PAWLLLLLLLLLLL.
Listen, Alabama is going to kick the fuck shit out of Michigan. This game is so easy I'm dropping F bombs in the writeup AFTER I did an all caps Feinbaum rant. That is how little I am worried about this game. YOU CAN'T CENSOR THE TRUTH, PAWWWWWWWWWLLLLLL
Prediction: Alabama 31, Michigan 13 (THREE UNITS/TRIPLE PLAY!!!!!!!!!!)
Bryan: Michigan is overrated as hell. Alabama is going to win, I'm not worried in the least about that. Does Alabama lose interest in the second half and allow the backdoor cover? That's my one concern. Still I expect Alabama to run the ball down their throat and tear Denard Robinson apart.
Prediction: Alabama 28 Michigan 13 (1 unit/normal play)
HOT HOOK UP: LAY THE POINTS WITH THE TIDE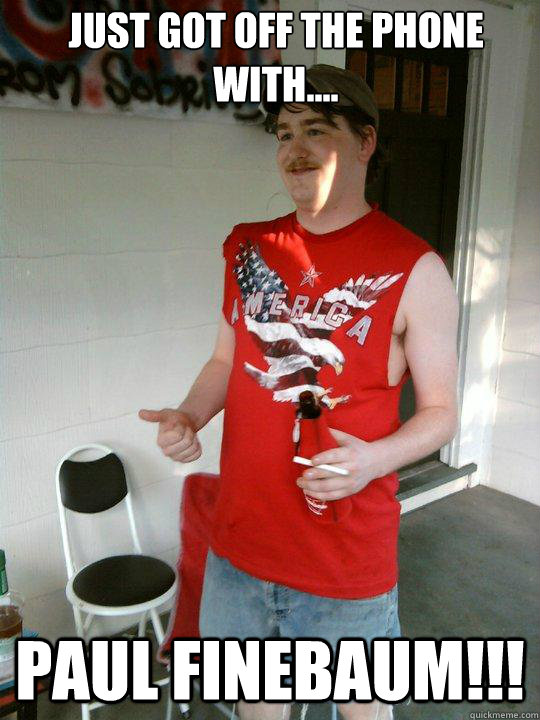 MONDAY GAME:
Georgia Tech at Virginia Tech (-7.5)
Bryan: I have Georgia Tech winning the Coastal. I also had Virginia Tech winning this game when I went through the schedules. Reality is I know how unlikely that combo is so I'm sacking up and taking the Yellow Jackets straight up. Bud Foster is going to shut the option down probably so I have no idea how the hell GT is going to win this game. But K.M hates his alma mater and when in doubt I help in the hate of his school…even if he disrespects Clemson football. Plus, what's a bad first week if I'm off? Did you see what he did last year in bowl season with our backs against the wall? NEVER count us out……unless it's college basketball, we sucked last year.
Prediction: Georgia Tech 24 Virginia Tech 21 (1 unit/normal bet)
K.M: I hate every game that isn't MSU or Alabama, but I hate this game maybe the most of all. First off, I hate the Hokies and love the Bees, and Georgia Tech has always given VT problems. However, there is no denying that giving Bud Foster all this time to prep for the triple option attack is a huge advantage for the better team, and the better team is at home with a home field that matters for a lot. However, I'm going to stand by my old fallback plan with Georgia Tech, which is to base my predictions of their success based on the general talent of the other team. Miami traditionally beats the hell out of Georgia Tech under Paul Johnson, not because Miami is better, but because Miami is too athletic, they can get away with making the wrong read and still make plays. Virginia Tech cannot, and Paul Johnson's play calling is very good, so I'll take the points here. And while I'm at it, I'll take the upset, because only the ATS record counts here, and predicting my alma mater to lose brings me joy.
Prediction: Georgia Tech 27, Virginia Tech 20 (1 unit/single play)
HOT HOOK UP: TAKE THE POINTS WITH GEORGIA TECH